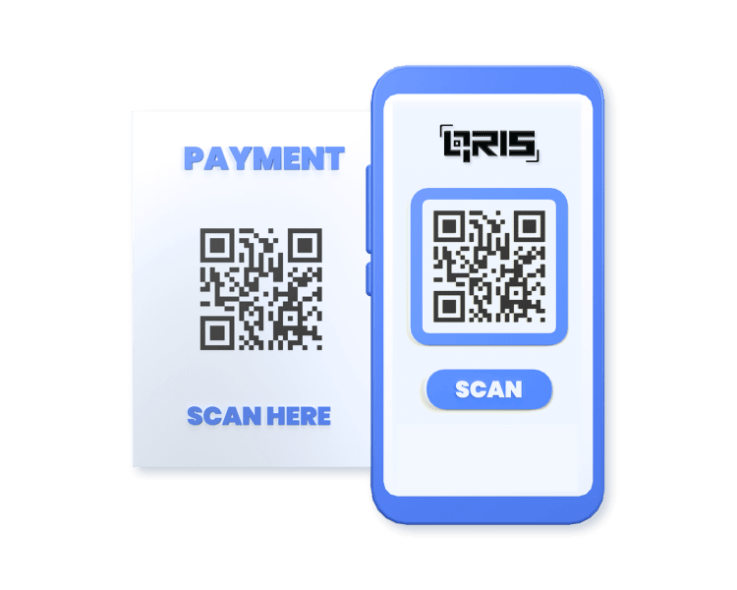 Benefits for your Online Business
Your business can accept and make payments through various e-money channels with a single QRCode scan.
Frequently Asked Questions
Frequently asked questions about the QRIS iPaymu Service


QRIS is the National QR code standard to facilitate payment of QR codes in Indonesia. Through QRIS, all QR code payments can be made by scanning to the same QR code; although the payment methods / applications used are different.
Easy to receive QR code payments. With just one QR code, you can receive payments from customers using any method / application that uses the QR scan method; so that it can expand the market share of non-cash payments. Plus, there's no need to need much space to prepare various QR codes.
Customers can be more flexible in choosing QR code payment methods. Customers can choose to pay by any method / application then scan only 1 QR code.
By using QRIS, there is no need to have many QR codes in your business, because QR code payments from various payment system service providers can be done with one QR code.
Plus, QRIS uses EMV Co.'s international standard QR code. which has been used in various countries such as India, Thailand, Malaysia, Singapore and South Korea. So, businesses that already use QRIS can also receive payments directly from their payment application.
In addition to facilitating the payment of QR codes, transaction costs using QRIS have also been uniformed for all System Service Providers which are policies of Bank Indonesia in the Decree of the Deputy Governor of Bank Indonesia Number: 21/1/KEP.DG/2019.